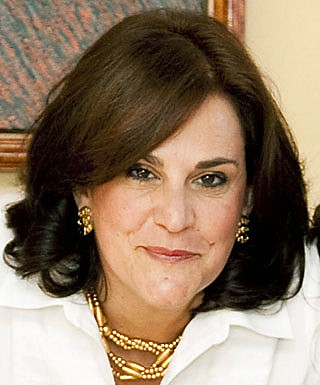 Liz Mintz
Sales Associate, REALTOR® | Brookline/Newton Office
617-416-5610
617-566-8379

About Liz
Liz Mintz, an enthusiastic and competent Greater Boston area Realtor®, offers her clients in-depth knowledge of the market and local communities. For well over a decade, Liz's insights and up-to-date market data have enabled her clients to make the best, most-informed decisions. Liz supports seller clients to get their home ready for market and set a strategic listing price, buyer clients to find a property to match their lifestyle -- and both parties to achieve a well-negotiated sale price. She works diligently to find creative solutions to most problems, managing each step of the process from conception to closing to ensure a smooth transaction.
Born and raised in Colombia, Liz has first-hand knowledge of Latin American culture and is a native-speaker of Spanish and English. She first came to Boston to attend Tufts University, and, having moved between continents several times, has developed a real understanding of the challenges of relocation. She raised her daughters, Sari, Vivian and Laura Haime, in Newton and periodically visits her family in Brazil, Colombia and Miami.
Don't hesitate to contact Liz if you would like a complimentary price analysis of your property or would like to refer family or friends. Liz is also happy to share a referral from her list of service providers, contractors, attorneys and lenders.

Una Realtor® muy competente y entusiasta, LIZ MINTZ tiene un excepcional conocimiento del mercado de finca raiz en Boston y sus alrededores. Con su acceso a la información mas completa para definir el precio de una propiedad, ya sea para la venta o la compra, Liz ofrece a sus clientes herramientas para tomar buenas decisiones en el mundo de la finca raiz. Liz escucha atentamente para entender y alcanzar las metas de sus clientes, y creativamente resuelve los problemas que se pueden presentar en el proceso.

Liz emigro de Colombia, para estudiar en Tufts University. Siendo una Colombiana transplantada a Boston, Liz tiene una gran empatia con los retos que presenta una mudanza. Habiendo vivido y educado a sus hijas Sari, Vivian y Laura Haime en Newton, Liz se adapto a su nueva comunidad con gusto. Liz continua activa en el Tufts Alumni Council y en su tiempo libre uno la puede encontrar en un museo, un concierto o hiking.